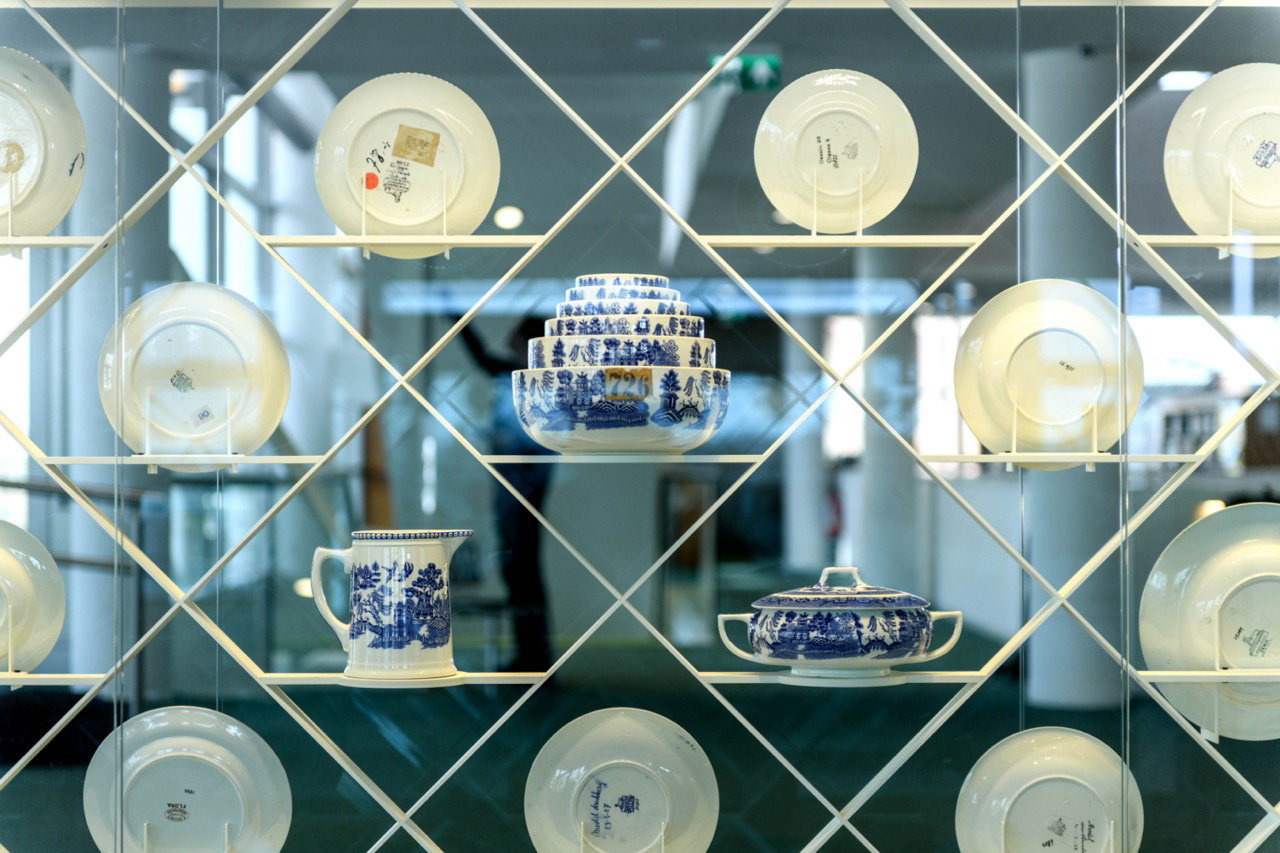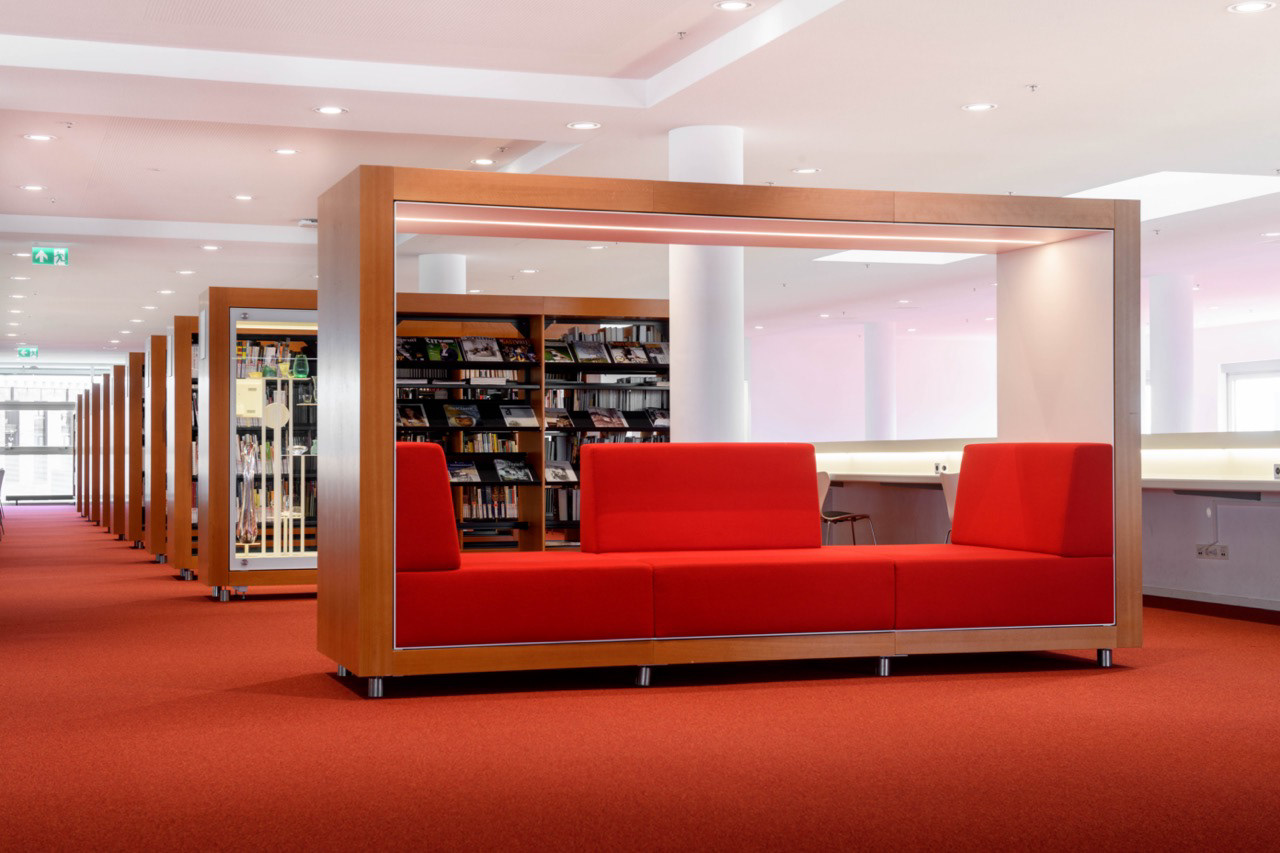 Centre Ceramique Maastricht has been extensively refurbished. The building which houses the city library, exhibition spaces, the music school, heritage collections and more, was build in 1992 to a design of Jo Coenen. Kinkorn designed the interior for this refurbishment. I worked on the lighting for the exhibition areas, the cafe and some other spaces like a multifunctional room in the music school.
The building has windows all around, so lot's of sunlight is coming in. It's been challenging to create good additional lighting for daytime and get the right attention on the exposed objects in vitrines, and on the other hand create a good atmosphere for the evenings.
For two spaces we developed some special lighting fixtures.  In the cafe we created custom made 'lanterns' integrated with a table underneath. For the multi functional room we created wall lights which are mounted in a grid. These new fixtures were designed and build with a team of specialists; Kinkorn, Anjo Kuiper-De Cirkel, Kloosterboer Decor and myself.